[edge of chaos]
ケイオスと秩序の境界に進化が起こる。
METACRAFTは自らを規定せずうねりつづける。
+
METACRAFT Planning, production, direction
A corporation of ART / Visual creation team.
Digital art for fashion events and stores
Visual works such as Commercials, Music Videos, Product Photos
Original projects such as  "VIROSPACE" "EVELA" "SILLY" There are many achievements.
When cutting edge creativity is needed, we are stronger than anyone else.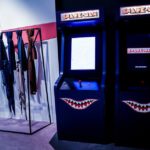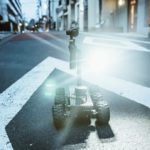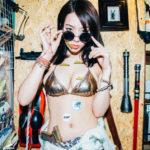 イベント/店舗アート制作
-プログラミングを伴う特注アート
-SNS向けビデオ&フォトブース
-LED電飾
-プロジェクションマッピング
-アーケードゲーム機
-ロボット
-センサーを利用したインタラクション
ビジュアル制作
-ビデオ
-スチール
-広告デザイン
-小道具/衣装
-ロボットアームやドローンを使った撮影
プロジェクト
-『SILLY』
-『EVELA』
-『VIROSPACE』
[クライアント]
ADIDAS ORIGINALS
BANDAI
BEHANCE
BUDWEISER
COACH
CYBER AGENT
DMM
FLAG CX
GALFY
GATSBY杰士派
GUARANA ANTARCTICA
HERMÈS
MAC
NIKELAB
PUMA
CLINIQUE
資生堂
ROCK IN RIO
LOLLAPALOOZA
TOMORROWLAND
JIM BEAM
JACK DANIELS
SMIRNOFF
SONY MUSIC
PHILIP MORRIS
RAY BAN
HEINEKEN
LOUIS VUITTON
吉本興業
ZARA
+
[会社名]
合同会社メタクラフト
+
[代表]
西條鉄太郎
+
[設立]
2014年1月
+

[所在地]
153-0043 東京都目黒区東山3-18-9